About Our Company
Seogene is an online-based company. Our agency consists of experts with many years of work experience in the sphere of internet Google analytics, search engine optimization, social media marketing, conversion rate optimization, promotion, advertising and apps marketing . Seogene has already worked on numerous online projects from US, Canada, UK and Australia for about 10 years. As a result, it has accumulated deep knowledge and valuable experience that allows the agency to offer goal-oriented and customized digital marketing services for different businesses and startups.
Who Came Up With Seogene
My main focus is the final result for the client, not my personal profit. Positive results and business growth of my clients serve as the best criterion of my work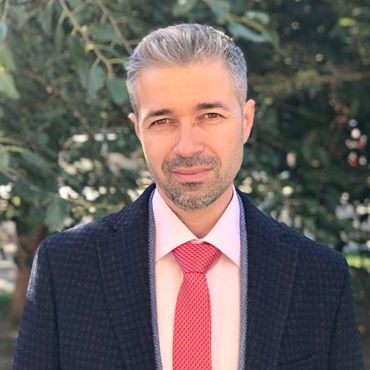 The founder of Seogene company is Gennadii Kotulskyi. Thanks to his professionalism and deep knowledge Seogene has become one of the leaders and top-rated digital marketing agencies in Ukraine. Gene is a devoted expert who is fully committed to helping other people and elevating them to new business heights. He knows the secrets of turning the Internet and SEO strategies into perfect tools for the growth and development of your business.
Gene Kotulskiy is based in Kyiv, Ukraine. He has been an SEO specialist since 2009 and has over 10 years of work experience in this industry. He provides high-quality services in the sphere of digital marketing, management consulting, search engine optimization (SEO), marketing research, content strategies, Internet research as well as content marketing. He specializes in various fields connected with online projects and Internet business promotion.
Gene's expertise is profound and includes website promotion, online marketing, growth hacking, brand strategy, apps marketing, etc. This person never stops improving his skills and relevant abilities. He has taken part in numerous conferences. For instance, he was a speaker at NaZapad practical online conference on website promotion for the Western markets.
Gene Kotulskiy has multiple certifications that prove his knowledge and expertise. They include "the Leadership Program" by BTG Pactual, "New strategic thinking. Choice management" and "The future of business and my self-development" by Arkadiy Tsukera, "YouTube Advanced" by Air Academy Associates, and "Christian Leadership" by the International Center for Christian Leadership Inc.
His experience in affiliate marketing, online advertising, social media marketing, and ASO is extensive as he has been working in this sphere for many years already. Gene values leadership as well as creative problem solving skills in his coworkers and colleagues. Thus, he has gathered a perfect team of specialists and enthusiasts who have similar thoughts and ideas.
Testimonials
"

Such a wonderful company that helped us turn our business dreams into a reality!

"

Awesome service, thanks for your great ideas and support during the whole process.

"

We are blessed to have found this helpful digital marketing company for our startup!

"

Seogene has taken our startup to the next level with its digital marketing strategy.

"

Your guys do the work on the highest level and make us happier day by day.

"

Thanks to this service we have overcome difficulties and built a successful company.
Seogene has developed useful tools and reliable methods that help clients expand their ventures and become even more successful in the modern labor market. This team is ready to create any app you want both individual application and app to support your online business. Our specialists are real professionals in their sphere with many years of relevant work experience behind them. Every campaign and service is tailored to the particular needs of each client and is crafted from scratch. The competitive nature of the sphere and thorough research of the client's website is necessary to come up with the best strategy. We never use the one-size-fits-all method as we believe each client is unique and deserves to have a unique customized strategy for their business.
The team of enthusiasts from Seogene knows how important it is to make a great first impression to enter a new industry. We aim to elevate our clients' ventures and startups to new business heights with the help of web design, web promotion, and analysis. Professionals employed at this agency are aware of the best ways to make the Internet a perfect tool for the development of your business. The company is quickly growing and constantly boosting its up-to-date skills. Hence, we value each client and try our best to build strong relationships with them.
Contact Us
About .seogene
Top digital marketing agency that knows how to make the Internet a perfect tool for the development and growth of your business.
Call us
+3 80939863194